Thompson Square
"This is Us Tour"
Saturday November 25th
7:30pm in Castle Theater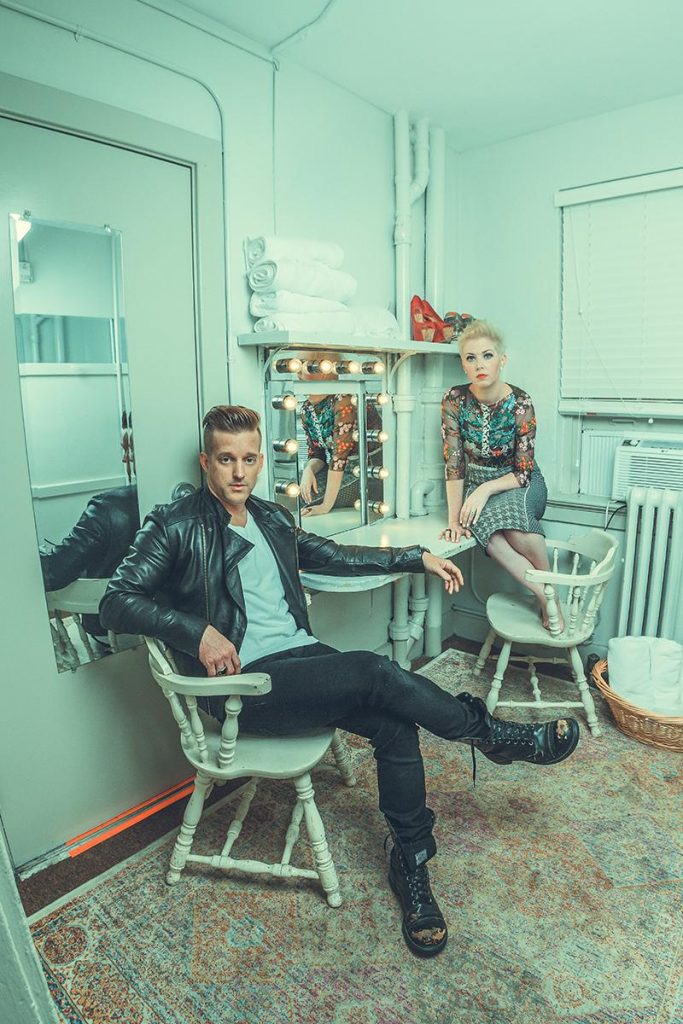 Multi-platinum selling duo Thompson Square will perform on Maui as part of their first ever acoustic tour, appropriately titled This Is Us. With just two stools and an acoustic guitar, the This Is Us tour will bring the fan experience closer than ever to the award-winning duo. Thompson Square is composed of husband and wife Keifer and Shawna Thompson. The duo has released two albums, which have produced a combined ten chart singles on the Hot Country Songs and Country Airplay charts. They have topped the radio charts across the Unites States, Canada, and Australia with #1 hits, "Are You Gonna Kiss Me Or Not," "If I Didn't Have You," and "Everything I Shouldn't Be Thinking About." The married duo was honored as both the ACM and CMA "Vocal Duo of the Year" in 2012, and continued their streak in 2013, once again securing the ACM Award for "Vocal Duo of the Year." In all, Thompson Square has scored three #1 hits, six Top 20 hits, seven mainstream industry awards, and over 25 award nominations.
Tickets:  $45, $65, $85, $125 (plus applicable fees)
CLICK HERE for tickets
Eric Church & Friends
An acoustic evening under the stars with special guests Maren Morris, Jon Pardi, Randy Houser, Ed Roland of Collective Soul, and Maui's own
Lily Meola
Saturday, DECEMBER 2
A&B Amphitheater/Yokouchi Pavilion
6:30 pm | Gates 5:00 pm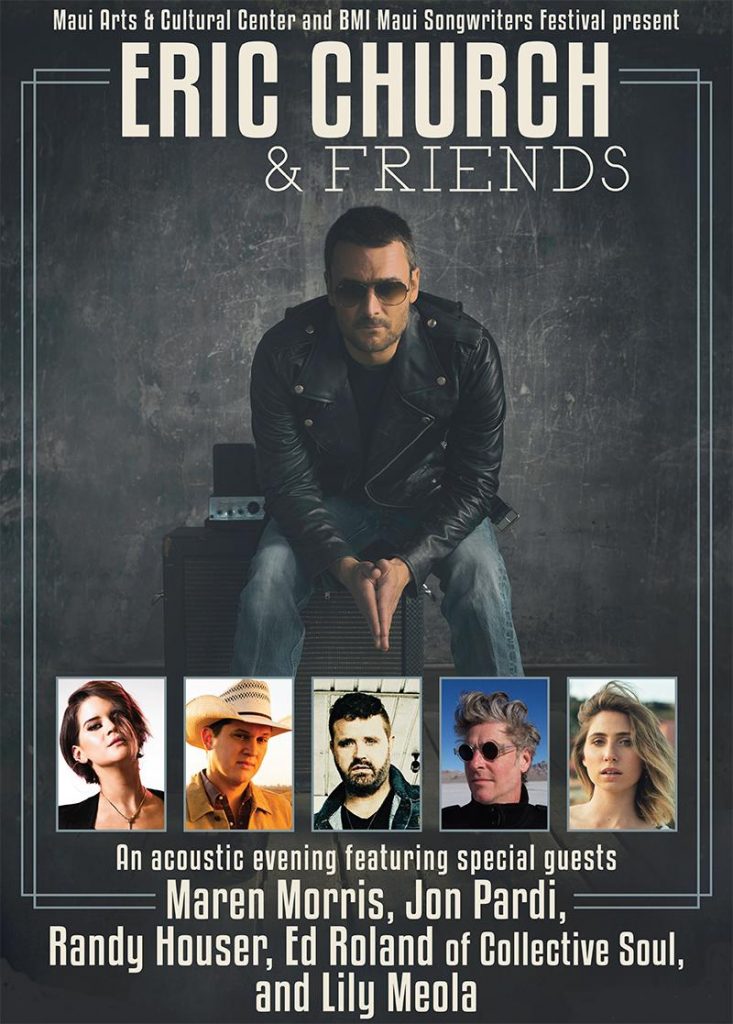 Country superstar Eric Church returns to Maui, headlining the BMI Maui Songwriters Festival acoustic concert Eric Church & Friends in the MACC's A&B Amphitheater and Yokouchi Pavilion.  The concert will also include several special guests including Maren Morris, Jon Pardi, Randy Houser, Ed Roland of Collective Soul, as well as Maui's own Lily Meola. The concert, part of the third annual BMI Maui Songwriters Festival, will be hosted by national radio broadcaster Storme Warren.
Tickets: $39, $69, $89, $129 (plus applicable fees)
Aaron Lewis
"The Sinner Tour"
Saturday, DECEMBER 16
7:30 pm | Castle Theater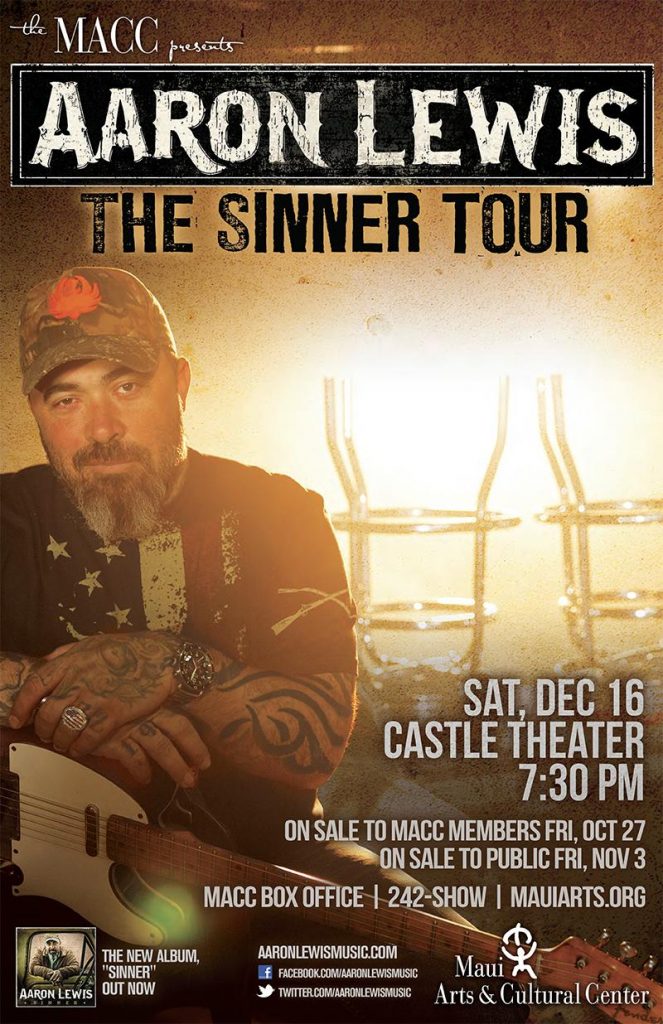 Known for genuinely gritty lyrics and hard rock anthems, Aaron Lewis gets back to his country roots with his latest album, "Sinner." Lewis comes out of the gate "with both fists flying" on the lead single, "That Ain't Country," where he laments the current state of "country, if you call it that," and pines for the sound of his honky-tonk heroes. The Bocephus-styled musicality and Lewis's accessible vocals showcase the "pain, heartache, and desperation"-a bedrock of traditional country music that is often missing from the airwaves today.
Keep your message brief, friendly, and to the point. If readers need to know more than you can fit here, add a link to an outside resource that covers the rest.
Tickets: $39, $49, $69, $89, $129 (plus applicable fees)
CLICK HERE for tickets