Maui's Upcountry Organic Farms Winter Feature: 'Aina Lani Farms
Upcountry Maui, with its higher elevation, fertile volcanic soil, abundant rainfall, and plentiful sunshine, is home to a considerable number of the island's burgeoning farms, many of which practice organic farming techniques that involve growing and nurturing crops without the use of synthetic based fertilizers and pesticides.  Organic farming perpetuates the ancient Hawaiian concept of malama 'aina—respecting and living in harmony with the land. Hawaiians were masters of sustainability thousands of years before the term was even coined.   Here, we will feature organic farms, ranging in size from just two acres to 260, that are dedicated to malama 'aina, and whose landowners truly farm with aloha.
'Aina Lani Farms (Fresh Island Herbs)
Michael McCoy and Kelly Marlin farm two acres in the Kula 200 subdivision, which is composed of what many consider to be "gentleman's estate" agricultural properties. When Michael started the farm 20 years ago, "lots of people said it was impossible to make a living on two acres." Michael and Kelly have proven the naysayers wrong.
'Aina Lani was originally an herb farm. But the couple has since diversified to pea and corn shoots, microgreens, edible flowers, 10 varieties of avocado, exotic fruit trees and vines and a variety of citrus. They sell the majority of their crops directly to island chefs. In addition, eight beehives on their property produce award-winning honey, which they market under the label "Bee Love Maui". "We were voted best honey in the state the past two years at the Big Island Beekeepers Association Hawaiian Natural Honey Challenge," Michael reports. Last year, they also were the People's Choice Award recipients.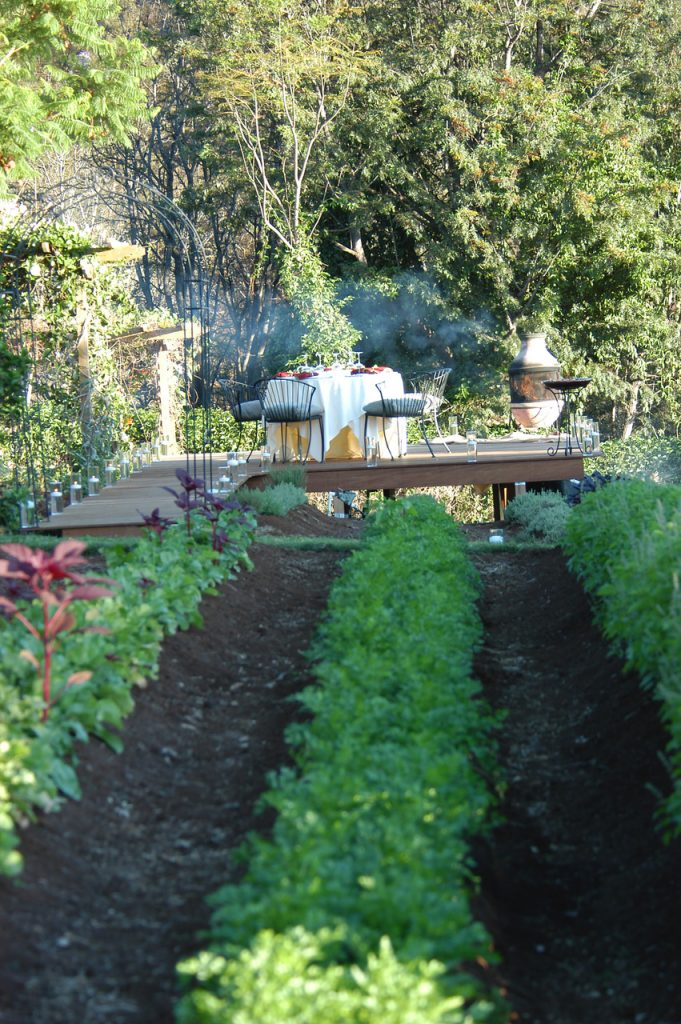 One of the most successful segments of Michael and Kelly's business is their edible flowers. They started with marigolds and nasturtiums, because those were what the chefs were primarily using. "I thought it would be fun for them to add different colors to their palettes, so we began sending out samples of other edible flowers like bachelor's button, jasmine, sweet Williams, and violas," Michael says. "We've discovered most anything we grow they [chefs] are willing to try it." "It's thoroughly rewarding when we see our flowers gracing lovely plates in magazine photos," adds Kelly.  Michael and Kelly welcome visitors to 'Aina Lani Farms by appointment: 572-1771.