"Where Land Meets Ocean"
MAUI'S NEWEST OCEANFRONT RESORT INTRODUCES
SIGNATURE RESTAURANT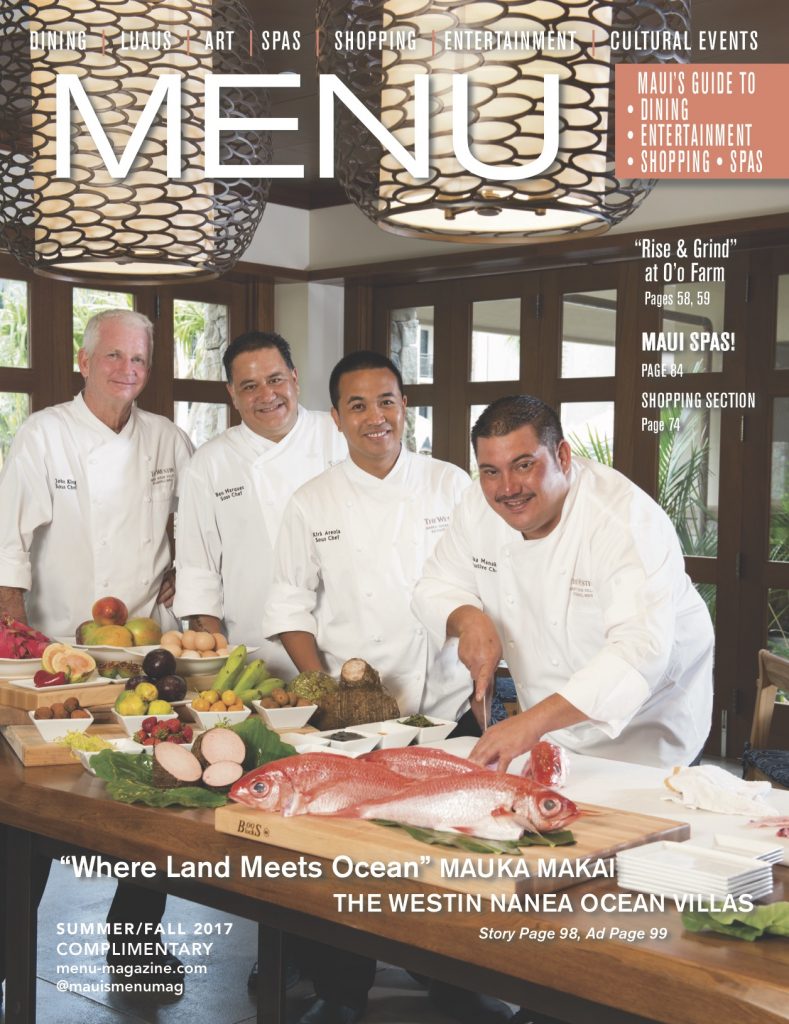 Earlier this year, The Westin Nanea Ocean Villas, Maui's newest oceanfront resort, introduced its signature restaurant, Mauka Makai. It honors the farming and fishing cultures of ancient Hawai'i with contemporary flair.
"Mauka Makai is all about sharing local food with visitors and kama'āina alike," said Ricky Hamasaki, the resort's assistant director of food and beverage. "As a resort, we aim to deliver a culturally rich, authentic experience. Taste is one of the strongest senses, which gives us the opportunity to use our cuisine to create a connection to Maui for our guests. For the locals, Mauka Makai will be a spot to enjoy familiar favorites presented with Chef's distinct approach."
Inspired by the ancient Hawaiian way of life in the ahupua'a, executive chef Ikaika Manaku's menu at Mauka Makai was thoughtfully designed with fresh, local ingredients sourced from mountain to sea. The restaurant's featured dishes include Pork and 'Ahi with Maui onion jam, Yamasa caramel and Sriracha honey; Smoked Tako with Pohole fern sprouts, Kula tomatoes, Maui onion and blue ginger; and a Pōhaku Natural Prime
Ribeye, served on a hot stone that guests finish cooking at the table. Handcrafted cocktails infused with spirits made on the island include unique components, such as house-made hibiscus syrup and smoky flavors of local kiawe wood. Beer enthusiasts will enjoy crisp Maui-made brews.
Mauka Makai, which is located poolside with stunning ocean views at The Westin Nanea Ocean Villas, is open daily for breakfast from 6:30 a.m. to 10:30 a.m. and dinner from 5:30 p.m. to 9:00 p.m.