SERVING UP SOMETHING NEW: PULEHU, AN ITALIAN GRILL NAMES ALVIN SAVELLA ITS CHEF DE CUISINE
Kā'anapali, Maui – Pūlehu, an Italian Grill, the award-winning Italian restaurant at The Westin Kā'anapali Ocean Resort Villas today announced Maui's own Alvin Savella as its chef de cuisine. In his new position, Savella will oversee Pūlehu's menu design and culinary concept development while maintaining the highest levels of quality to continue the restaurant's prestigious history of awards and accolades. He will also lead, train and develop the restaurant's culinary team to maximize their potential.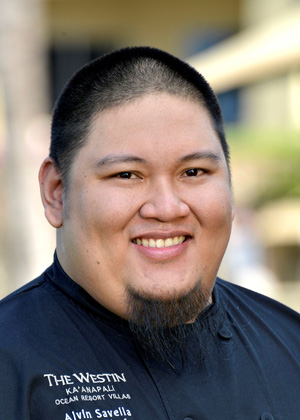 "Chef Alvin has been a great leader on our culinary team since he joined us in 2012," said Brandon Maeda, food and beverage director at The Westin Kā'anapali Ocean Resort Villas. "The passion and local flavor he brings to the kitchen is truly inspiring making him the ideal choice for our new chef de cuisine at Pūlehu."
Prior to this role, Savella was the sous chef at The Westin Kā'anapali Ocean Resort Villas' breakfast, lunch and dinner restaurant, Ocean Pool Bar & Grill. In this position, he supported daily culinary operations, training and supervising kitchen associates and monitoring food safety and quality. He also worked closely with local vendors to source farm fresh ingredients for Ocean Pool Bar & Grill's new weekly series, Farm to Fork Fridays.
Before joining the resort, Savella, who was born and raised in Maui, spent a decade in Los Angeles where he sharpened his culinary expertise at the Ritz-Carlton Marina del Rey, as well as companies such as Bon Appetit and Along Came Mary Productions. His culinary credentials include an Associate of Science in Culinary Arts and a Bachelor of Science in Culinary Management both from The Art Institute of California in Santa Monica.
To experience Chef Alvin Savella's cuisine, visit Pūlehu, an Italian Grill at The Westin Kā'anapali Ocean Resort Villas for dinner Thursdays – Mondays. For more information or to make a reservation, please visit pulehurestaurantmaui.com or call 808-667-3254.