Tiffany's Bar & Grill  Located in Wailuku and a local favorite! Tiffany's Bar & Grill has has been delighting diners with their food for over 13 years. With one of the more extensive and delicious menus on Maui you are certain to find what you desire. A few of their most popular dishes include the Honey Walnut Shrimp, Steak Bites, Chow Fun House Made Family Recipe and box lunches and dinners. All their dishes are made with fresh ingredients and made in-house. Many friends and family are consistent diners at Tiffany's which is a great testament to their quality. Come and join them also for Happy Hour fun and pupus! Our extensive menu includes:
Steak Bites, Sweet & Sour Pork,
Saimin, Mochiko Chicken,
Mandoo, Shrimp & Vegetable Tempura, Mapo Tofu, Kim Chee Fried Rice,
Honey Walnut Shrimp, Kalbi beef,
Crispy Pork, Oxtail Soup,
Misoyaki Butterfish, Chicken Katsu,
Bi Bim Bap, Ahi Poke & many more!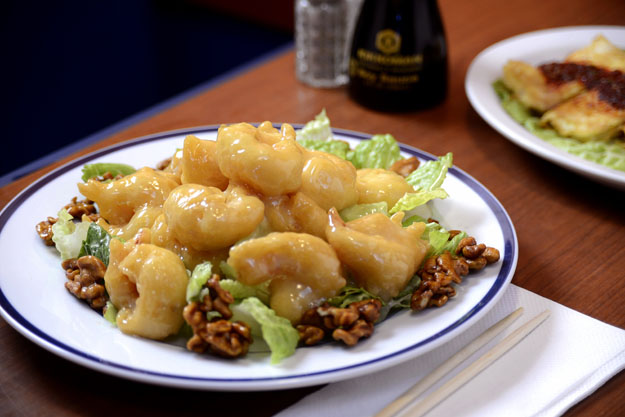 1424 Lower Main St., Wailuku
|  808.249.0052
| Open Daily Sun-Thurs 10:30 am-Closing
Fri & Sat 10:30 am-2am
|  Happy Hours Daily 2pm-6pm | Happy Hour with Pupus Mon-Fri 4pm-6pm