Three's Bar & Grill
"3 Chefs. 3 Cuisines. 1 Great Restaurant."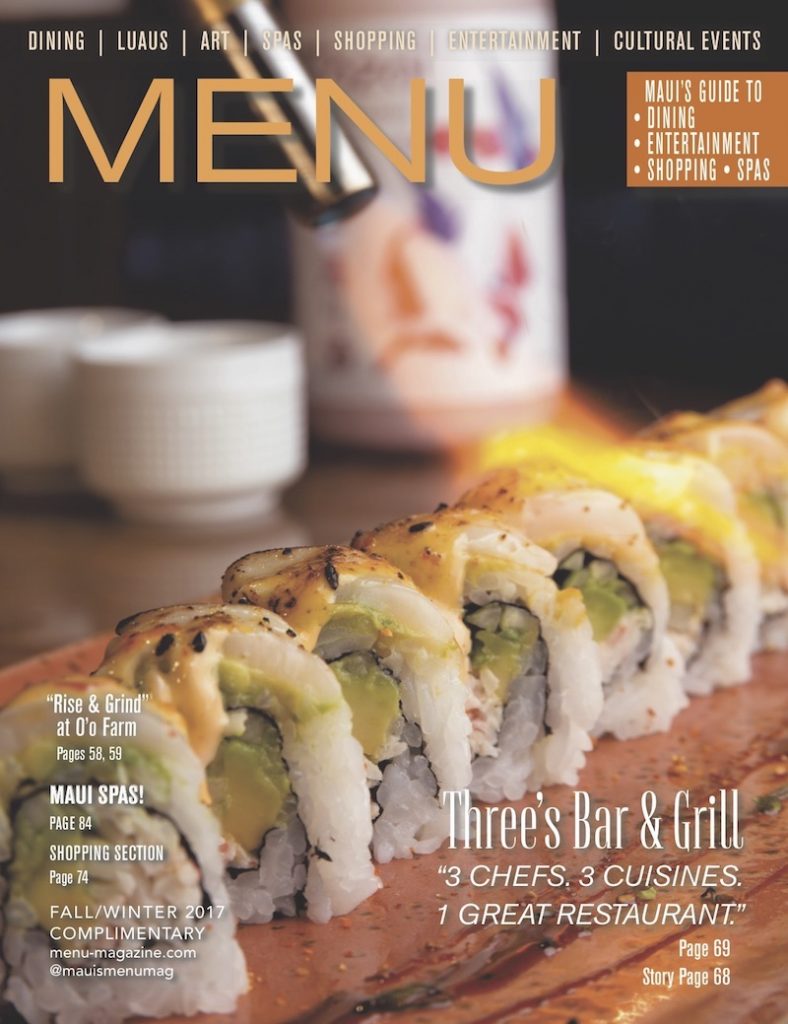 What do Kula strawberries, Kumamoto oysters and Kalua pig have in common? They're all on the menu at Three's Bar & Grill in Kihei!
"We're proud to have something for everyone at Three's," explains chef/co-owner Jaron Blosser. "We've got an epic breakfast that's offered late on weekends, lunch options that even include a raw bar, two award-winning happy hours, and a diverse dinner with plenty to choose from!"
Blosser and his two best friends, Travis Morrin and Cody Christopher, started Three's in Kihei's Kalama Village in 2010, along with an event catering company. Surfing brought them together as friends, and continues to unite them to this day.