MAUI HANDS GALLERY AT 200 NOHEA KAI DR, IN KAANAPALI & 84 HANA HWY IN PAIA PRESENTS – OIL ON ETCHED WOOD PAINTINGS BY CHRISTINE HALTON. MEET THE ARTIST AND WATCH HER CREATE THESE BEAUTIFUL PIECES ON WEDNESDAY DECEMBER 6TH FROM 11-3 AT THE HYATT & WEDNESDAY DECEMBER 13TH FROM 11-3 IN PAIA.
About The Artist
Christine's eclectic and finely tuned style of expression began as a child and was nurtured throughout her life.  While raising her children, her talent was cultivated through her job as Visual Display Coordinator of a large company, while continuing to paint and show her own work.  When the artist moved to Maui to join the large art community here, she found inspiration everywhere. Her most recent pieces are very well received and reflect her love of the natural beauty of Maui.  They are a combination of the fine expression of line through wood burning and the depth of color with oils paints.
MAUI HANDS GALLERY AT 612 FRONT STREET, LAHAINA PRESENTS PLEIN AIR PAINTER
JAN SHANER – EVERY FRIDAY IN DECEMBER FROM 4:30-7:30PM.
THIS TALENTED ARTIST WILL BE CREATING HER COLORFUL OIL PAINTINGS IN THE GALLERY AND DISCUSSING HER WORK.
About The Artist
Jan shows her love of the Maui landscapes with an incredible ability to capture color and light. She is an award winning signature member of Plein Air Painters of Hawaii, as well as an active member of Plein Air Painters of Maui. Shaner can be found painting on location throughout all of the islands. Pursuing the arts has always been important to Jan. She has studied drawing, mixed media, portraiture and fashion design as well as her preferred media, oils. Jan was born and raised in Coldwater, Michigan and is the mother of three children. Gratefully, Maui is now her home. Jan's work is shown in several galleries on Maui, Oahu, Kauai and the Big Island as well as the Mainland.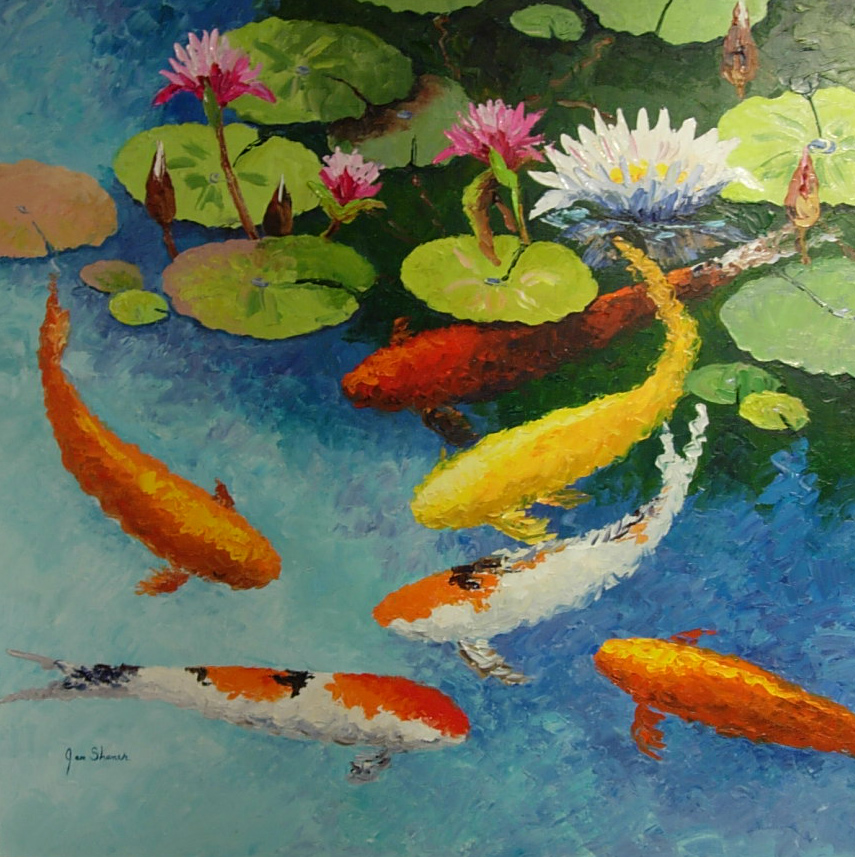 MAUI HANDS AT 1169 MAKAWAO AVENUE IN MAKAWAO PRESENTS MIXED MEDIA ARIST, BAZ MAUI EVERY WEDNESDAY IN DECEMBER FROM 11-3.
BAZ IS A TALENTED FIBER ARTIST AND WILL BE WORKING WITH MATERIALS DIRECTLY FROM NATURE INCLUDING TREE BARK AND BANANA LEAVES.
VISIT US TO SEE HIS UNIQUE PROCESS.
About The Artist
Baz is a self-taught artist with over 20 years of experience.   Originally from Saint Vincent and the Grenadines he was influenced by his father, a skilled carpenter and guitar maker, and the vibrant colors and form of Caribbean art.
In 1989 Baz was crowned Southern Caribbean Windsurfing Champion.  He then moved to California in 1999 to pursue a career in windsurfing and from there moved to Hawaii, where he taught windsurfing at Anaehoomalu Bay in Waikoloa on the Big Island.   Since his move to Maui, his art has evolved into using natural material from local Hawaiian plants to create rich mixed media scenes.  Whether a piece is mountain, ocean or volcanic themed, his goal is to capture a true essence of the natural beauty of the Hawaiian Islands.

MAUI HANDS GALLERY AT 84 HANA HIGHWAY IN PAIA WELCOMES AMY TESSIER AS
ARTIST IN RESIDENCE. AMY WILL BE PAINTING LIVE IN THE PAIA GALLERY ON TUESDAY DECEMBER 5TH FROM 11 – 3. COME MEET HER AND WATCH HER TECHNIQUES.
Welcome to the dream world of Amy Tessier.   Be prepared to be swept into realms of mystical creatures, watery dimensions, and celebrative regalia.  Sweeping journeys with characters that evoke human kindness, friendship, romance, yearning mystery, nature, adventure and hope.
Amy works quickly and from a meditative capacity.  Influenced by Picasso's work and sometimes similar to Chagall's,  her artworks range from pastels to watercolor and acrylics, frequently embellished with torn papers, gesso, shiny objects, foil and other oddments that may provide interest and dimension.  Deeply moved by the illustrations of classic children's literature, she has written, illustrated and published two children's books.
Amy grew up in Spokane, Washington and had her first art show at the Cedar Street Bridge in Sandpoint, Idaho at the age of 22.  Since then, she has shown her art in Sun Valley, Park City, Aspen and Maui where she currently resides with her husband, Brooks.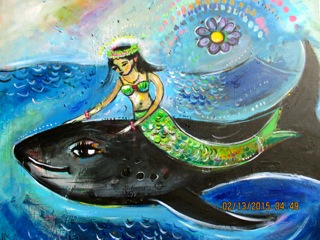 MAUI HANDS GALLERY AT 84 HANA HWY IN PAIA PRESENTS MIXED MEDIA ARTIST AMANDA SCOTT. AMANDA WILL BE WORKING ON A NEW PIECE IN THE GALLERY
ON WEDNESDAY, DECEMBER 6TH FROM 11 – 2.  COME SEE THIS CHARMING YOUNG ARTIST DISPLAY HER CREATIVE TECHNIQUES.
About The Artist
Amanda Scott has been a dedicated artist for over ten years.  Her muse is usually the female figure, which she renders beautifully in a variety of ethnic contexts, primarily Polynesian.  She is continuously learning new techniques from teachers, books and other artists.
Artist Statement
I make art because, for a while, I am transported to a fantasy world of my own creation. I've often wondered if I could be more practical, less of a dreamer. However, every time I've thought of giving away my paints it felt like I was dying. My paintings celebrate and explore man and womankind. My journey as an artist is inspired by the light that imbues one's life when one pursues their joy.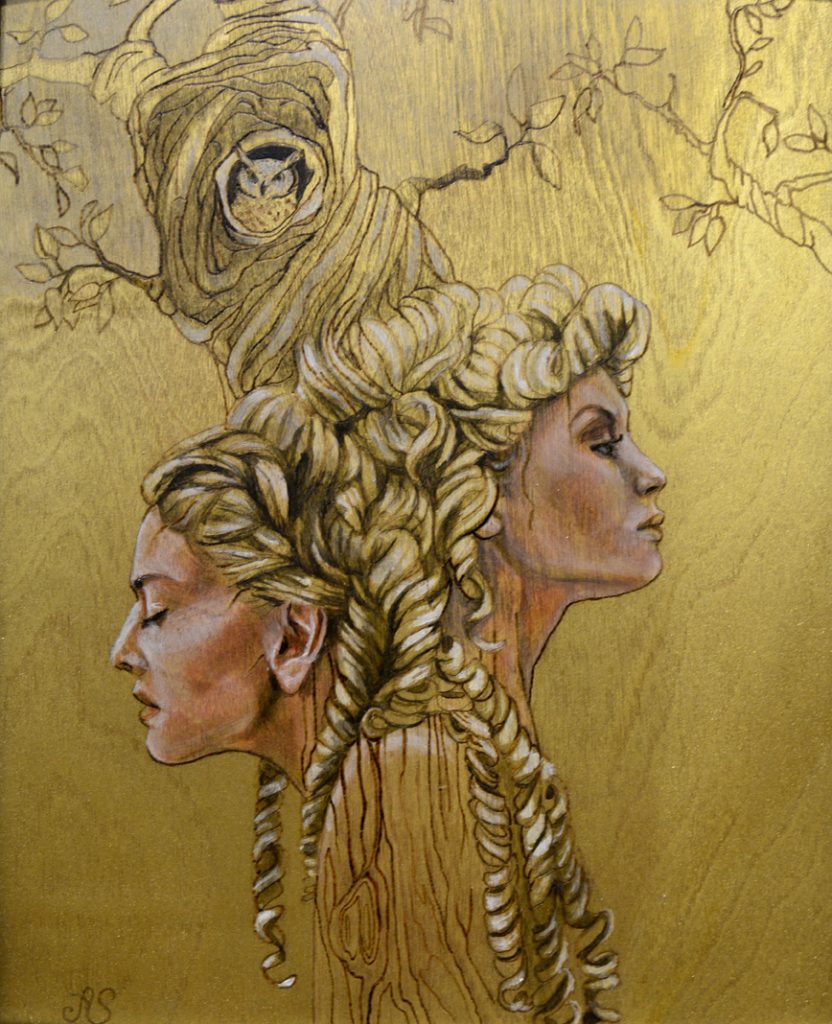 MAUI HANDS GALLERY AT 84 HANA HIGHWAY IN PAIA TOWN PRESENTS WATERCOLORIST RICH KENNY.  RICH WILL BE WORKING ON A NEW PAINTING, LIVE IN THE GALLERY, ON WEDNESDAY DECEMBER 20TH FROM 11 -2.
About The Artist
A lifelong artist an art lover, Rich became a fulltime painter in 2005. He has participated in outdoor art shows and painting workshops throughout the western United States.
Rich has a background in interior design and architecture and paints landscapes and cityscapes seen on his travels to Mexico, Hawaii and the southwest. His paintings have been called joyful, high-energy and unique. Rich paints in a loose colorful style with little detail.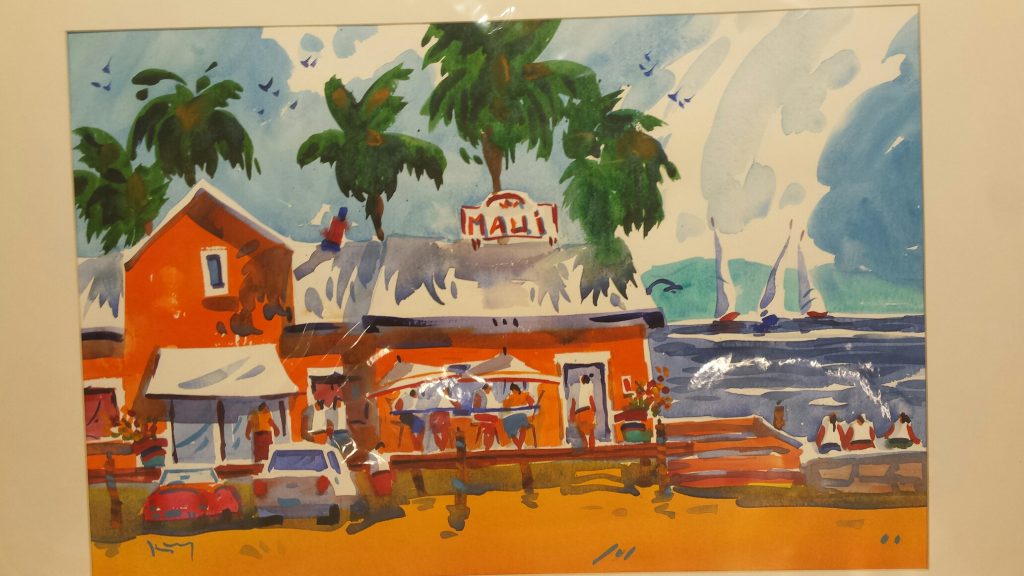 MAUI HANDS GALLERY AT 612 FRONT STREET, LAHAINA PRESENTS WATERCOLOR ARTIST, LUANA KAMA, EVERY TUESDAY IN DECEMBER FROM 4:30-7:30PM COME SEE THIS CHARMING ARTIST PAINT LIVE IN THE GALLERY, ALONG WITH A COLLECTION OF NEW NEWEST CREATIONS.
Artist Statement
My name is Luana Kama and I love to paint! I enjoy painting with watercolor… I find it fascinating to see the pigments and water flow on paper. My favorite subjects to paint are people and flowers.
I started taking classes several years ago when I became semi-retired. I had a wonderful teacher and found myself falling in love with watercolor painting and the various techniques that can be used to get different effects. I have not stopped painting since and still take classes. I have done commission work and have paintings on sale at Maui Hands Lahaina.
I have lived in Lahaina most of my life and attended Kamehameha III School and Lahainaluna High School. I am part Hawaiian on my mom's side and "Haole" on my dad's side. I have always loved art and did take classes throughout my life but when I got married and started to raise my family (5 boys), drawing and painting were pushed to the side.
Today, I'm still living in Lahaina and having a great time painting like crazy. My other interests are sewing, reading, cooking and baking, crafts, and I take classes and teach Hula.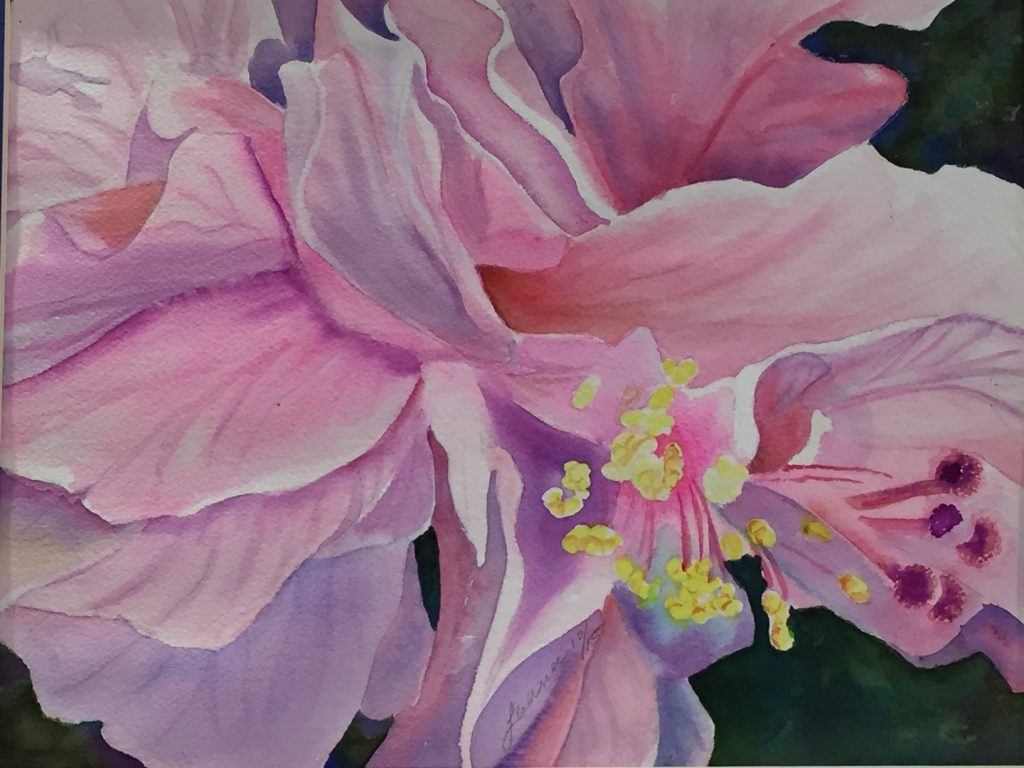 Contact
Maui Hands galleries  –  Panna Speas Cappelli, owner
1169 Makawao Ave, Makawao, HI  96768
Phone: (808) 573-2021 (Business Office)
(808) 667-7997 (Hyatt Gallery)
(808) 579-9245 (Paia Gallery)