MAUI HANDS GALLERY AT 200 NOHEA KAI DR, IN KAANAPALI PRESENTS OIL ON ETCHED WOOD PAINTINGS BY CHRISTINE HALTON.
MEET THE ARTIST AND WATCH HER CREATE THESE BEAUTIFUL PIECES ON WEDNESDAY, NOVEMBER 8 FROM 11AM – 3PM.
About The Artist
Christine's eclectic and finely tuned style of expression began as a child and was nurtured throughout her life.  While raising her children, her talent was cultivated through her job as Visual Display Coordinator of a large company, while continuing to paint and show her own work.  When the artist moved to Maui to join the large art community here, she found inspiration everywhere. Her most recent pieces are very well received and reflect her love of the natural beauty of Maui.  They are a combination of the fine expression of line through wood burning and the depth of color with oils paints.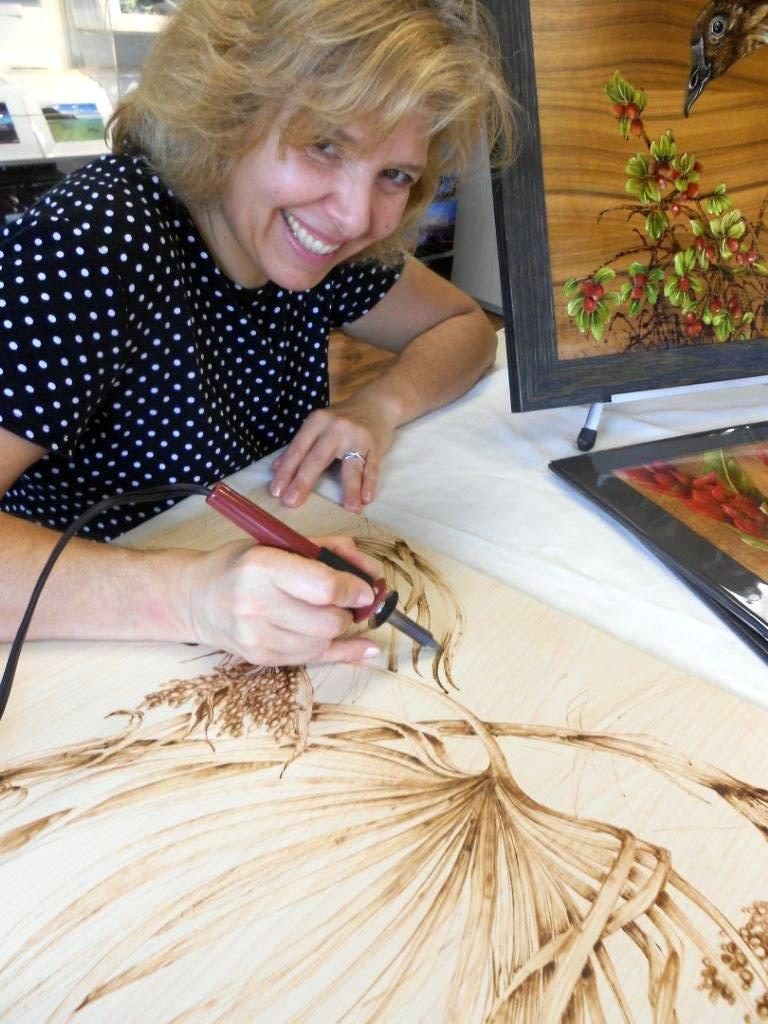 Contact
Maui Hands galleries  –  Panna Speas Cappelli, owner
1169 Makawao Ave, Makawao, HI  96768
Phone: (808) 667-7997 (Business Office)
(808) 572-2008 (Gallery)